I have always been fascinated by architecture. At its best, this is art with high stakes and mathematical boundary conditions, a true creative optimization that can leave you breathless with astonishment. My knowledge of architects has been considerably less than of their works. Correcting this flaw has led me to 5 documentaries that I would force you to see, if I could.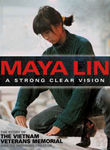 "Maya Lin, A Strong Clear Vision", is an Oscar winning documentary about the then 21 year old from Yale who gave us the Vietnam War Memorial. The film focuses on the controversy and drama surrounding Maya Lin's winning submission for a design.  But it goes on through interviews and footage to give a very complete and satisfying picture of the architect. Several of her later works are also covered, like her Civil Rights Memorial in Alabama and a fountain-table at Yale that commemorates the women's movement. This is a surprisingly moving film.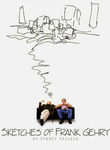 "Sketches of Frank Gehry" is an intimate conversational portrait by his friend Sydney Pollack, the award winning director and producer of films such as The Lives of Others and Out of Africa. You see how Gehry's sketches first evolve to 3-D paper, wood and glue constructs, then to 3-D models on computers, and on to the masterpieces like the Bilbao Museum and the Disney Concert Hall in L.A. You get a rich sense of the influences in Gehry's life, from his grandmother and father, through Alvar Aalto and a psychoanalyst he is close to. You learn Gehry's "re-invention" of himself, his discovery of CAD drawings, all of this peppered with comments from a variety of friends a colleagues. My response to the movie was to re-visit MIT's Stata Center by Frank Gehry and see it with new eyes and greater joy.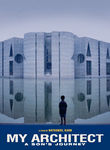 "My Architect: A Son's Journey" is very different. Who knew that the great Louis Kahn maintained two families? They were so well hidden from each other that his son, Nathaniel, reading about his father's death in the newspaper found a daughter mentioned but not himself. Thus begins a son's journey to find the elusive truth about the genius who designed the Salk Institute, and the imposing Capitol and Parliament buildings in Dhaka, Pakistan (now Bangladesh). It is a sentimental and ultimately tragic story -- Khan died of a heart attack in a Penn Station bathroom, penniless and unidentified. But the documentary is balanced and insightful, the ultimate reconciliation of a son with his father presented with depth and grace.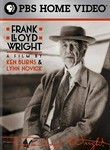 "Frank Lloyd Wright" by Ken Burns and Lynn Novick, from PBS, is a masterly and unforgettable portrait of a complex and flawed genius. What turbulence, scandal and creative melodrama!  Here you understand how Ayn Rand could base the character of Howard Roark in "The Fountainhead" on Frank Lloyd Wright.  From his residential masterpiece Falling Water to the Guggenheim done in his '90s (he did not live to see the opening) we see unbounded ambition and creativity, a cycle of tragedy and rebuilding from the ashes, sometimes literally. While Frank was away in Chicago, a servant murdered 7 people with an axe in his his house Taliesin, including his beloved mistress and her children, and burnt it to the ground. But this is not a sensationalist documentary. We see the majesty of the new columns that Frank introduced in the S.C. Johnson Wax Research Tower, how the First Unitarian Meeting House was made, learn of Frank's ill-fated attempt at a school, and other facets of his life. The film is not to be missed.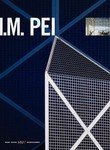 "I.M. Pei: First Person Singular" and its companion documentary "I.M.Pei: The Museum On The Mountain" are as delightful as the architect himself. Pei is known for his iconic masterpieces such as the Louvre Pyramid, the Bank of China Tower in Hong Kong, the John F. Kennedy Library in Boston, and the new East wing of the National Gallery of Art in Washington D.C. In "First Person Singular" we are treated to Pei's thoughts about these creations, his thoughts on where architecture fits within world culture, what being "cultured"means, his aversion to labels. It is a delight watching Pei watch visitors to his buildings, including his Japanese Museum on the Mountain which sits atop a mountain in Kyoto, splendidly fitting technology in a setting of great natural beauty.
All these documentaries are available on Netflix.